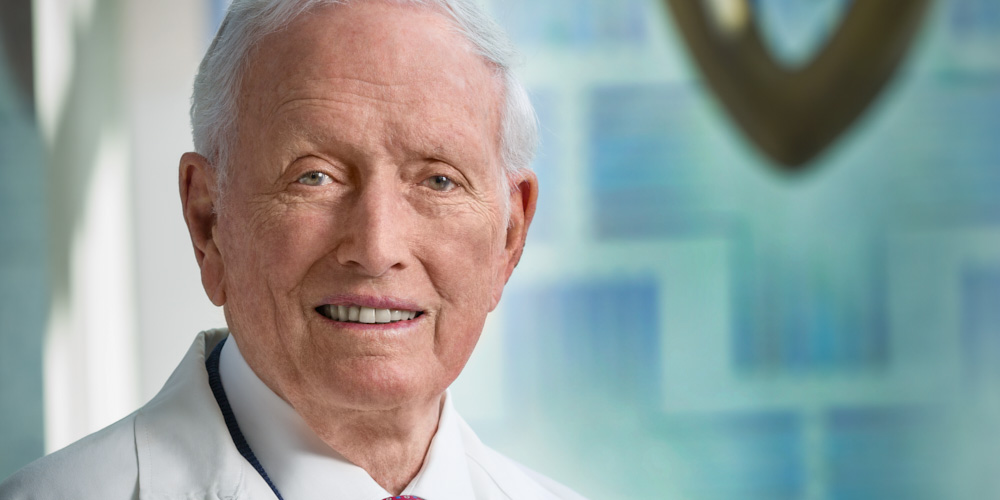 Denton Cooley, M.D.
1920 – 2016
Dr. Cooley is a world-renowned heart surgeon and one of the founders of Global Healthcare Alliance. Dr. Cooley and other team members took a radical approach of incorporating bundled services as a way to revolutionize medical billing and claims processing for cardiovascular procedures. This was the first ever, packaged pricing plan and the process was later adopted by Medicare. Global partners with many other specialty practices and the same technology has proven beneficial for those practices.
Denton A. Cooley, MD, president emeritus, founded the Texas Heart Institute in 1962. He is chief, Cardiovascular Surgery at CHI St. Luke's Health – Baylor St. Luke's Medical Center, surgeon-in-chief emeritus at the Texas Heart Institute, consultant in Cardiovascular Surgery at Texas Children's Hospital and a clinical professor of Surgery at The University of Texas Medical School at Houston.
Cooley graduated from the University of Texas in 1941 with highest honors and earned his medical degree from Johns Hopkins University School of Medicine in 1944. After completing surgical training at Johns Hopkins in 1950, he spent a year with Lord Russell Brock in London where he participated in the first intracardiac operations in England.
He served on the full-time faculty of Baylor College of Medicine for 18 years as a professor of surgery. In 1969, he resigned to assume his current positions.
A world-renowned surgeon, he has pioneered many techniques used in cardiovascular surgery. He performed the first successful human heart transplant in the United States in 1968. In 1969, he became the first heart surgeon to implant an artificial heart in man. Cooley and his associates have performed more than 118,800 open heart operations—more than any other group in the world.
His numerous honors and awards include the Medal of Freedom, the nation's highest civilian award; the Rene Leriche Prize, the highest honor of the International Surgical Society; the National Medal of Technology; and the Boukalev Premium, Russia's highest award for cardiovascular surgery, bestowed by the Russian Academy of Medical Science. He is the author or co-author of more than 1,400 scientific articles and 12 books.